Eastwind Community church
Live stream sermons at 9:00am & 10:30am
​
​
​
Neighborhood sites at 10:30am!
​
Thank you for visiting Eastwind!
​
TO LEARN MORE ABOUT
OUR RE-OPENING STAGES

Join us online Sundays at 9:00 and 10:30!
Welcome to the 2020 gardening season with our GROW-A-Row Program!
There's something truly special about tending
a garden with others.
We are thrilled you have chosen to join our community garden. It is our intent to provide a
warm, welcoming and safe environment for growing nutritious food for you and your family.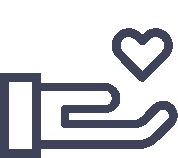 "Whoever is generous to the poor lends to the lord, and he will repay them for their deeds."